Interview of Vincent Simard SHN Volley ball player and BBA student in Sophia campus
Publié il y a 3 mois par Nathalie SANCHEZ
"Bonjour Vincent ! Peux-tu te présenter ?
"Bonjour ! Alors je m'appelle Vincent Simard, j'ai 20 ans, je suis un élève du BBA de SKEMA Sophia. Aujourd'hui je suis en troisième année au Bachelor en spécialisation Sustainable Development. Je réalise aussi un service civique  aux côtés de SKEMA sports en tant que moniteur sportif. "
2. Peux-tu nous parler de ton sport ?
"Je fais du volley-ball et du beach-volley. J'ai commencé à faire du volley à mes 8 ans. La famille du côté de ma mère m'a initié à ce sport et j'avais la motivation de suivre le parcours de mes deux tantes. Une était en équipe de France U17 et l'autre a longtemps joué pour l'équipe de France de Beach-volley et aussi en Ligue A en salle. Avoir un palmarès comme cela dans ma famille m'a vraiment motivé à pousser ma pratique. J'ai commencé dans le club de Vence puis peu de temps après je suis allé jouer à Cagnes-sur-mer (club où je suis encore aujourd'hui). Le volley en salle est vraiment différent du beach-volley. Nous sommes deux équipes de six joueurs dont chacun ayant un rôle spécifique. Les règles de toucher de balle, de rotation ainsi que les nombres de sets et de points par sets sont différents. Le beach volley se joue à deux contre deux sur un terrain à peu près aussi grand que celui de salle. 
Contrairement au volley en salle, le beach volley regroupe tous les secteurs de jeu. Néanmoins, l'analyse de terrain, des conditions météorologiques et du jeu adverse sont beaucoup plus poussés qu'en salle."
3. Tu as participé à l'édition 2021 du Beach Volley Around the World à Palma de Majorque ce week-end, peux-tu nous en parler davantage ?
"Oui ! Alors il s'agit d'un tournoi international non licencié qui a lieu une à trois fois par an. Généralement beaucoup d'équipes s'inscrivent (entre 20 et 50 par catégories). Il arrive que lors des tournois de printemps, plusieurs centaines de joueurs se déplacent sur un événement de ce genre. Ce weekend nous étions 35 équipes masculines et 40 équipes mixtes. 
Le tournoi se déroule sur une semaine avec des formules de jeu différentes chaque jour et le dernier jour est réservé pour les phases finales de chaque catégorie.
Vendredi 24 septembre nous avions donc le tournoi mixte en 2x2. Nous sommes arrivés jusqu'en demi-finale où nous avons perdu mais nous avons quand même réussi à gagner la petite finale contre d'autres français. 
Le tournoi masculin 2x2 a eu lieu le samedi 25 septembre du dimanche 26 septembre. Nous sommes arrivés jusqu'en quarts de finale où nous avons perdu contre une paire italienne. 
Je suis très content d'avoir été si loin dans cette étape et d'avoir pu décrocher une troisième place au tournoi mixte !"
4. Peux-tu nous citer ton palmarès ? 
"En salle, j'ai été principalement titré en compétition jeunes. J'ai été 4eme lors des Volleyades à Mougins avec la sélection Côte d'Azur. Nous avons fait 5èmes lors des finales de France UNSS à St-Lô en 2017. 
En beach-volley, j'ai été Vice-champion de France 2015 lors de la Coupe de France U16 à Bordeaux, 6ème lors de la Coupe de France U18 à Montpellier, vainqueur de trois étapes mixtes en été 2021, 2ème place du Série 2 mixte au Luc et 2ème place au Série 3 masculin de Nice en septembre 2021."
5. Comment allies-tu projet sportif et études ?
"J'ai la chance d'avoir des créneaux d'entraînements les soirs et d'avoir des compétitions le Week End. La semaine, je reste très focus sur les études et le travail, tandis que mes week-ends sont très chargés en déplacements et compétitions. De manière générale, les études prennent le pas sur mon sport car mon choix professionnel me semble plus important que ma passion. Néanmoins, j'essaie de m'organiser afin de pouvoir allier les deux. 
Il ne faut surtout pas négliger nos tuteurs et nos camarades de classe qui nous apportent une aide précieuse lorsqu'il s'agit de rattraper les cours ou d'être au courant des dernières nouvelles."
6. Quels sont tes objectifs aujourd'hui ?
"Je voudrais tout d'abord réussir mon parcours scolaire dans le développement durable et je voudrais pouvoir trouver une opportunité de formation plus avancée dans ce domaine à l'étranger. Plus tard, je voudrais vivre dans un pays du sud côtier pour pouvoir à la fois travailler dans mon domaine et pour continuer mon sport."
Merci Vincent Simard, bonne continuation et bonne chance pour la suite  !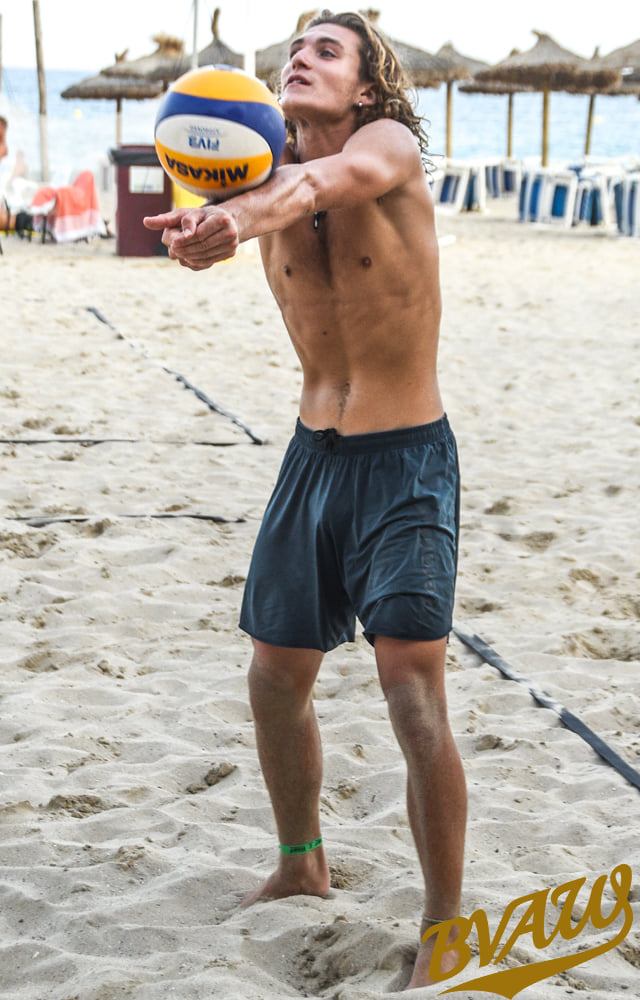 -------------------------------------------------------------------------------------------------------------------------
English version :
Monday, September 27th
Hello Vincent! Can you introduce yourself?
"Hello! So my name is Vincent Simard, I am 20 years old, I am a student of the BBA of SKEMA Sophia. Today I am in my third year at the Bachelor in Sustainable Development Specialization. I also work alongside SKEMA sports as a sports instructor."
2. Can you tell us about your sport?
"I play volleyball and beach volleyball. I started playing volleyball when I was 8. The family on my mother's side introduced me to this sport and I had the motivation to follow the path of my two aunts. One was in the France U17 team and the other played for a long time for the France's Beach-volley team and also in the indoor Ligue A.. Having a record like that in my family really motivated me to push my practice. I started in the club of Vence then shortly after I went to play in Cagnes-sur-mer (club where I am still today).
Indoor volleyball is really different from beach volleyball. We are two teams of six players, each with a specific role. The rules of ball touch, rotation as well as the number of sets and points per set are different. Beach volleyball is played two-on-two on a court almost as big as the indoor court.
Unlike indoor volleyball, beach volleyball brings together all areas of play. Nevertheless, the analysis of the terrain, the weather conditions and the opposing game are much more advanced than in volleyball."
3. You participated to the 2021 editio  of the BVAW in Palma de Mallorca this weekend, can you tell us about it?
"Yes! So this is an unlicensed international tournament that takes place one to three times a year. Usually many teams register (between 20 and 50 per category). It happens that during the spring tournaments, several hundred players move on to an event of this kind. This weekend there were 35 men's teams and 40 mixed teams.
The tournament takes place over a week with different game formulas each day and the last day is reserved for the final phases of each category.
Friday 24 September we had the mixed tournament in 2x2.
We reached the semi-final where we lost but we still managed to win the small final against other French.
The 2x2 men's tournament took place on Saturday, September 25th of Sunday, September 26th. We got to the quarter-finals where we lost against an Italian pair.
I am very happy to have been so far in this stage and to have been able to win a third place in the mixed tournament!"
4. Can you give us your track record?
"In indoor, I was mainly titled in youth competition. I was 4th at the Volleyades in Mougins with the Côte d'Azur selection. We finished 5th at the France UNSS finals in St-Lô in 2017.
In beach volleyball, I was Vice-champion of France 2015 at the Coupe de France U14 in Bordeaux, 6th at the Coupe de France U18 in Montpellier, winner of three mixed stages in summer 2021, 2nd place in the Mixed Series 2 at Luc and 2nd place in the Men's Series 3 in Nice in September 2021."
5. How do you combine sports projects and studies?
"I am lucky to have training slots at night and competitions at Week End. During the week, I remain very focused on studies and work, while my weekends are very busy with travel and competitions. Generally speaking, studies take precedence over my sport because my professional choice seems more important than my passion. Nevertheless, I am trying to organize myself so that I can combine the two activities.
Above all, we must not neglect our tutors and classmates who provide us with invaluable help when it comes to catching up with classes or being up to date with the latest news."
6. What are your goals today?
"First of all, I would like to succeed in my school career in sustainable development and I would like to be able to find a more advanced training opportunity in this field abroad. Later, I would like to live in a coastal south country to be able to work in my field and to continue my sport."
Thank you Vincent Simard, good luck and good luck going forward!