Tennis French Cup : upcoming event March 26th / 27th
Publié il y a 3 mois par Vincent SIMARD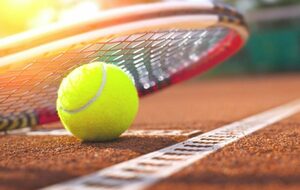 Hello !
This weekend, SKEMA BS will welcome the Tennis French Cup final phase in Sophia-Antipolis.
Thanks to our amazing team composed of Roxane Leclercq, Nathalie Sanchez, Matéo Bouvard, and others, the organization of this final tour has been well-planned. 
We will have the pleasure to welcome Toulouse Business School, Grenoble Ecole de Management, and Rennes.
We hope that this weekend will be a great experience for all the players and the staff members of SKEMA !
See below the program of the weekend:
​​​​​​