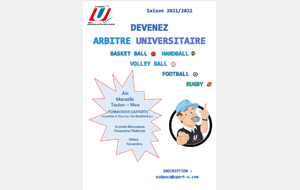 Hello SKEMA people !
Free training course for referees are organized by the FFSU for team sports ! Beginning in november in Nice !
Being a college sport referees could lead you to be remunerated and to be linked to the federal competitions ! 
If you are interested in this project, please contact : sudpaca@sport-u.com
Do not hesitate to register !!!!
See you soon