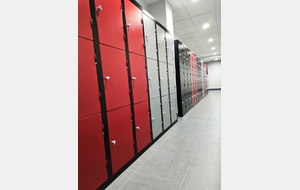 Hi sportsmen !
We are glad to inform you that new lockers have been added to the gym hallway.
Please note that you must come with a padlock to close the lockers. You also have to retreive your stuff right after your session. Anything that will stay within the lockers after 9pm will be withdrawn and transferred to the reception.
With this, have a great time practicing !
See you.