Exceptional offer : Free ticket for Cannes' CEV Volleyball Match
Publié il y a 5 mois par Vincent SIMARD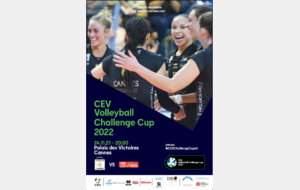 Hello !
Special offer for tomorrow : Thursday November 24th : Free entries to go seeing the CEV Volleyball match of the feminine team of the RC Cannes.
The match takes place in Palais des Victoires, cannes, 06400 at 8pm.
If you are interested to go, bring your student card, your vaccination pass as well as a face mask and of course, your smile !
Players will need some support to win this round of 32 match against the portugese team of Aves.
Join us !!