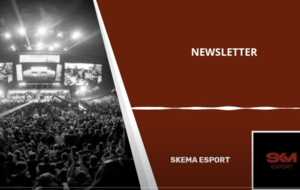 Hi sportsmen !
This weekend took place the "Zevent", an esport competition that aimed at gathering financial funds for the NGO Action Contre La Faim. 
Well, SKEMA's team killed it !! With only a defeat against 5 victories, the school's team aced the competition. Thanks to all participants, funds have been raised for the famous NGO Action contre la faim which struggles against hunger and starvation around the world. Congratulations to our player and we hope this journey has only just started !
Moreover, SKEMA esportsmen have begun to record newsletters to keep the audience informed on the gaming world. 
Click on the link below to know more about it (french speaking, no english captions).
https://www.youtube.com/watch?v=aRrSh6tZA20
See you !