Last podium for SKEMA Sophia this year
Publié il y a 3 mois par Vincent SIMARD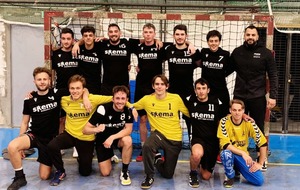 Hi !
This weekend took place the final tour for our handball team who managed to finish top 2 in the competition. Congratulations to our boys who did an excellent journey and their coach who accompanied them all along with the qualification phases.
This year our teams brought home 6 trophies :
- 1st place for Masculine Futsal
- 1st place for Feminine Volley-ball
- 1st place for Tennis
- 2nd place for Masculine Handball
- 3rd place for Masculine Volley-ball
- Ambiance trophy for the Feminine Rugby team.
What a good and successful year for SKEMA. We hope to do better the next year even if we are fully satisfied and glad of students' commitment in sport.
Thanks for this wonderful year.