Interview of Laure Coulbault : SHN in Sophia-Antipolis practicing volleyball
Publié il y a 1 mois par Vincent SIMARD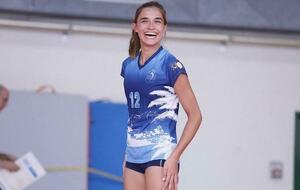 English version below 
Lundi 25 Octobre 2021,
Bonjour Laure ! Peux-tu te présenter ?
"Bonjour ! Je m'appelle Laure Coulbault, 20 ans, je suis une élève en troisième année au BBA de SKEMA Sophia en spécialisation "Marketing". Je fais du volleyball en nationale 2 féminine en tant que récéptionneuse-attaquante au club de l' US Cagnes-sur-mer 
Peux-tu nous parler de ton sport ?
J'ai commencé le volley en quatrième, assez tardivement comparé aux autres joueurs et joueuses. Avant cela, je faisais de la danse mais je ne me suis jamais épanouïe dans cette discipline. J'ai découvert le volley grâce à l'UNSS et j'ai décidé de m'y mettre en club ! Je me suis donc licenciée au club de Hyères-Pierrefeu à 13 ans. Ma formation était assez facile car j'étais une des plus grandes joueuses en taille. En équipe jeune, j'étais souvent en tête d'équipe à cause de ma taille et de mon mental. Aujourd'hui le volley m'est indispensable et je suis malheureuse si jamais je rate un entrainement ou que je ne joue pas pendant un certain temps. Cette année mon équipe est super cool, je m'entends très bien avec les joueuses et mon coach Simon Cayron qui travaille aussi à SKEMASports au BBA. C'est la première fois qu'un entraîneur me fait 100% confiance dans le jeu et cela m'aide énormément à m'épanouir et à gagner en confiance. 
Peux-tu nous citer ton palmarès ?  
En volley en salle j'ai été Championne de France 2019 avec la Nationale 3 de Hyères-Pierrefeu et nous avons donc pu monter dans la divison supérieure en Nationale 2. 
Plus jeune j'ai été séléctionnéé aux compétitions avec l'équipe régionale de la Côte d'Azur durant les Maxi Volleyades où notre équipe a finie 4ème de cette compétition. 
Enfin en Beach-volley, j'ai été vice-championne lors de la Coupe de France U15 en 2015 avec le club de Hyères. Je fais maintenant quelques tournoi l'été sur le sable pour m'amuser car mes objectifs sont beaucoup axés sur le volley en salle. 
Comment allies-tu projet sportif et études ? 
Je dirais que c'est une question d'habitude. J'ai toujours allié sport et études donc au fur et à mesure des années j'ai pris des habitudes pour m'organiser correctement. L'avantage de SKEMA est l'amménagement de l'emploi du temps. Cela m'aide beaucoup pour me permettre d'assister à mes entraînements hebdomadaires ainsi que les cours à SKEMA. Lorsque je rate un cours, les professeurs me communiquent leur contenu directement après pour que je puisse rattraper rapidement les heures manquées. Ce que je fais au début de l'année, c'est que je regarde mon calendrier de matchs et que je préviens bien à l'avance mes professeurs si je prévois une absence à un cours ou même à un midterm. Plus on s'y prend à l'avance meilleure sera l'organisation pour rattraper ses cours ou ses examens. 
Quels sont tes objectifs aujourd'hui ? 
Au niveau scolaire je voudrais réussir à terminer mon diplôme du BBA et passer ma dernière année à Raleigh aux Etats-Unis. Ensuite je voudrais continuer mes études à l'étranger donc sois en Europe du Nord, sois aux Etats-Unis pour allier Volley et Master en journalisme sportif. 
Quant au niveau du volley, mon objectif est de pouvoir intégrer une équipe en championnat universitaire aux US et de pouvoir intégrer une équipe de niveau Elite féminin dans quelques années. Le parcours sera long mais je crois de tout cœeur que j'en serai capable ! 
Merci Laure Coulbault, bonne continuation et bonne chance pour la suite  !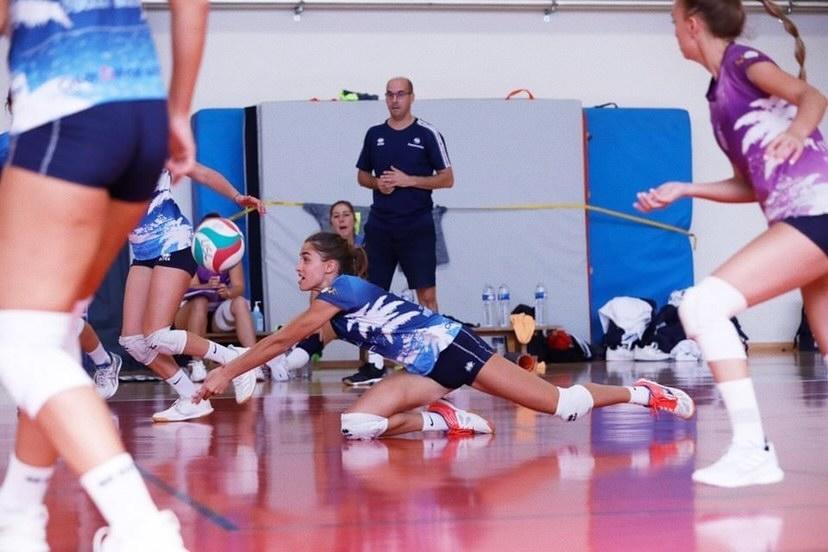 _________________________________________________________________________________________________________________________
English version :
Monday, October 25th
Hello Laure! Can you introduce yourself? 
 
"Hello! My name is Laure Coulbault, 20, and I am a third year student at the SKEMA Sophia BBA in "Marketing" specialization. I play volleyball in the women's national 2 as a spiker at the US Cagnes-sur-mer club.
 
Can you tell us about your sport? 
I started volleyball in the fourth grade, quite late compared to other players. Before that, I did dance, but I never thrived in that discipline. I discovered volleyball thanks to the UNSS and I decided to join the club! So I took a sport licence at the Hyères-Pierrefeu club at the age of 13. My training was quite easy because I was one of the tallest players. When I competed in the young players championships, I often led the team because of my size and my mindset. Today volleyball is essential to me and I am unhappy if I ever miss a training or if I do not play for a while. This year my team is super cool, I get along very well with the players and my coach Simon Cayron who also works at SKEMASports at the BBA. This is the first time a coach gives me 100% confidence in the game and it helps me a lot to grow and gain confidence. 
Can you give us your track record? 
 
In indoor volleyball I was Champion of France 2019 with the National 3 of Hyères-Pierrefeu and so we were able to climb in the upper division in National 2. 
 
When I was younger, I was selected to compete with the Côte d'Azur regional team during the Maxi Volleyades where our team finished 4th in this competition. 
 
Finally in Beach volleyball, I was vice-champion at the Coupe de France U15 in 2015 with the club of Hyères. I now do a few tournaments in the summer on the sand to have fun because my goals are very focused on indoor volleyball. 
How do you combine sports projects and studies? 
 
I would say that's a question of habits. I always allied sport and studies so as the years went by I took habits to organize myself properly. The advantage of SKEMA is the scheduling. This helps me a lot to attend my weekly training sessions as well as classes at SKEMA. When I miss a class, the teachers communicate their content to me directly afterwards so that I can quickly catch up on missed hours. What I do at the beginning of the year is that I look at my schedule of games and I give my teachers advance notice if I plan to miss a class or even a midterm. The more you do in advance, the better the organization will be to catch up on your courses or exams. 
What are your goals today? 
 
At school level I would like to successfully complete my BBA degree and spend my last year in Raleigh in the United States. Then I would like to continue my studies abroad whether in Northern Europe or in the United States to combine Volley and Master in sports journalism. 
 
As for the level of volleyball, my goal is to be able to join a team in the US university championship and to be able to join a team at the Elite level women in a few years. It will be a long journey, but I believe with all my heart that I will be able to! 
 
Thank you Laure Coulbault, good luck going forward!