Esport : Data and AI competitive advantage
Publié il y a 4 mois par Vincent SIMARD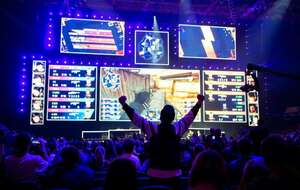 Esport is famous for the ability and motivation of players to reach the best performance they can do. But what differentiates amateur players and experts? It is the analysis of details, movements, characters' capabilities, options, and efficiency regarding their opponents.
The use of big data and Artificial Intelligence has become common in our society. The dematerialization of data enhanced the efficiency of data storage and the development of the capacity of analysis. It has conducted our society to thrive and develop.
But what are video games? They are sets of numeric programs that follow mathematical rules. Professionals analyze the diverse ways out of several scenarios to find the best strategy to plan. The meticulous analysis of their opponents' past games is fundamental to notice some habits or systems they use while playing. We can actually think that forecasting the proceedings of a game is similar to forecasting the weather: the more accurate tools you use and the more endings you can plan, the more chances you have to get right.
In addition, players can access a better and faster analysis of the scenarios with the IA. Data analysis is not often realized by players themselves, they hire analysts in charge of the decoding of macro, meso, and microdata. But the quantity of work necessary to cover the whole system is gigantic. New strategies, plans, or tactics constantly appear in the game.
I invite you to read the article below to better understand the relations between Esport, AI, Big data, and how this works :
Article written by : Franck Luccisano and Sébastien Maire