Business Schools French Cup : SKEMA performed !
Publié il y a 4 jours par Vincent SIMARD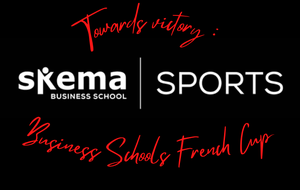 Hello sportsmen !
Since November 13th, the Business Schools French Cup has started. The three SKEMA campuses are participating to these reedition.
After the COVID 19 crisis in which competition were suspended, the French Cup finally comes back !
On the 14th, the feminine volley ball team of SKEMA Sophia finished 2nd against HBS and KEDGE. HBS and SKEMA won by withdrawal against KEDGE Marseille and SKEMA lost against HBS 0-3. But it was enough to be qualified. Congrats girls !
The masculine handball team went to Lyon to play against EM Lyon and GEM.
The group managed to get qualified by winning 1 match out of two !
Scores were close but the game was intense. Congrats boys !
Then, the masculine basketball team won 92-38 against ISEN Toulon ! A big result that highlights a promising future for the rest of the competition !
Go on boys !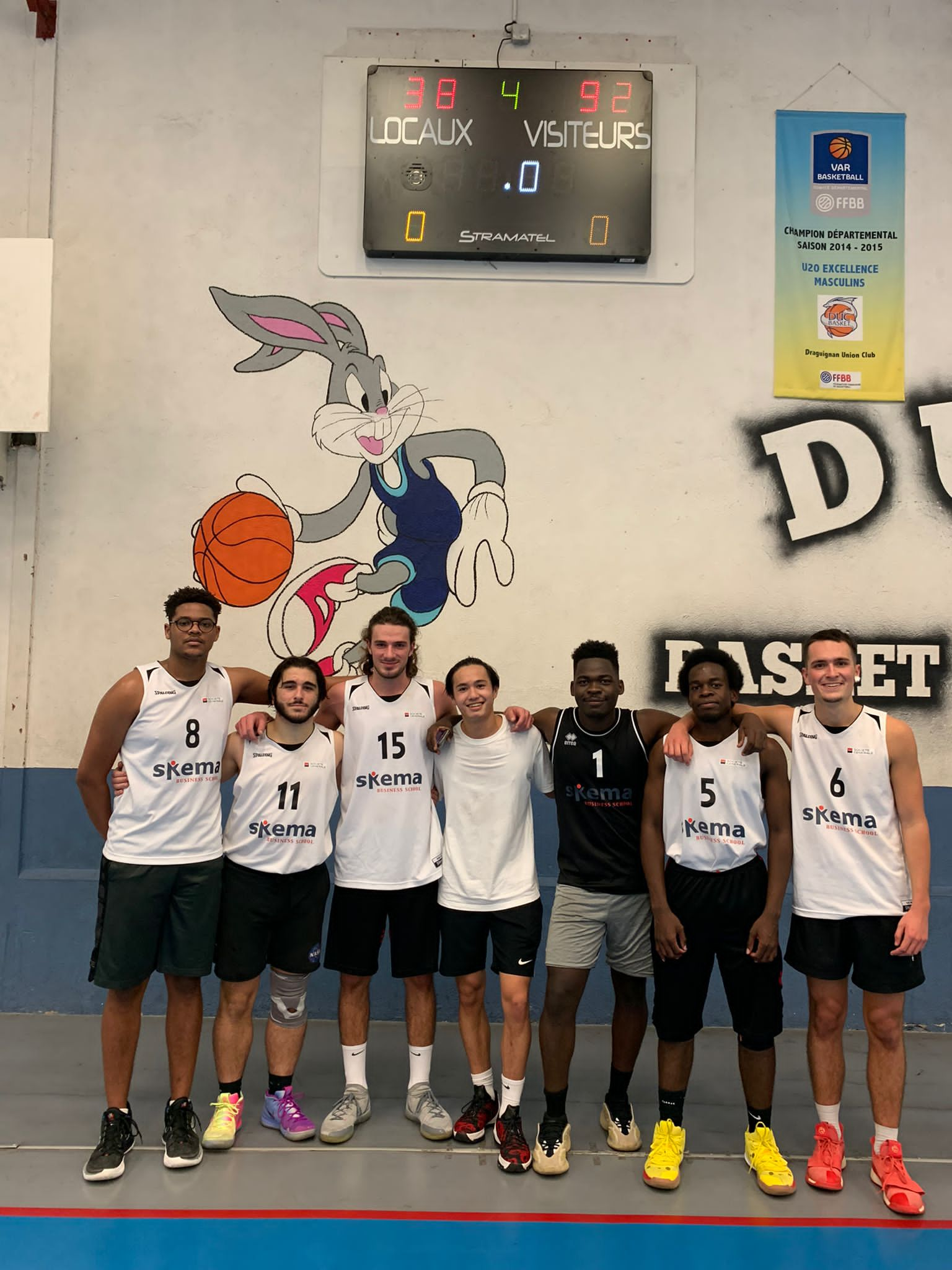 In addition, the masculine  futsal group disputed two confrontations against EM Lyon and KEDGE Marseille. The team succeeded its opponents by winning 4-2 and 6-4. They ended first of their pool, which means their chances to pass the next stage is increased ! Good job boys !
This sunday, the masculine volleyball teams welcomed KEDGE Marseille and GEM Grenoble in Cannes. The team won against KEDGE by withdrawal and won 3-0 against Grenoble. Well done boys !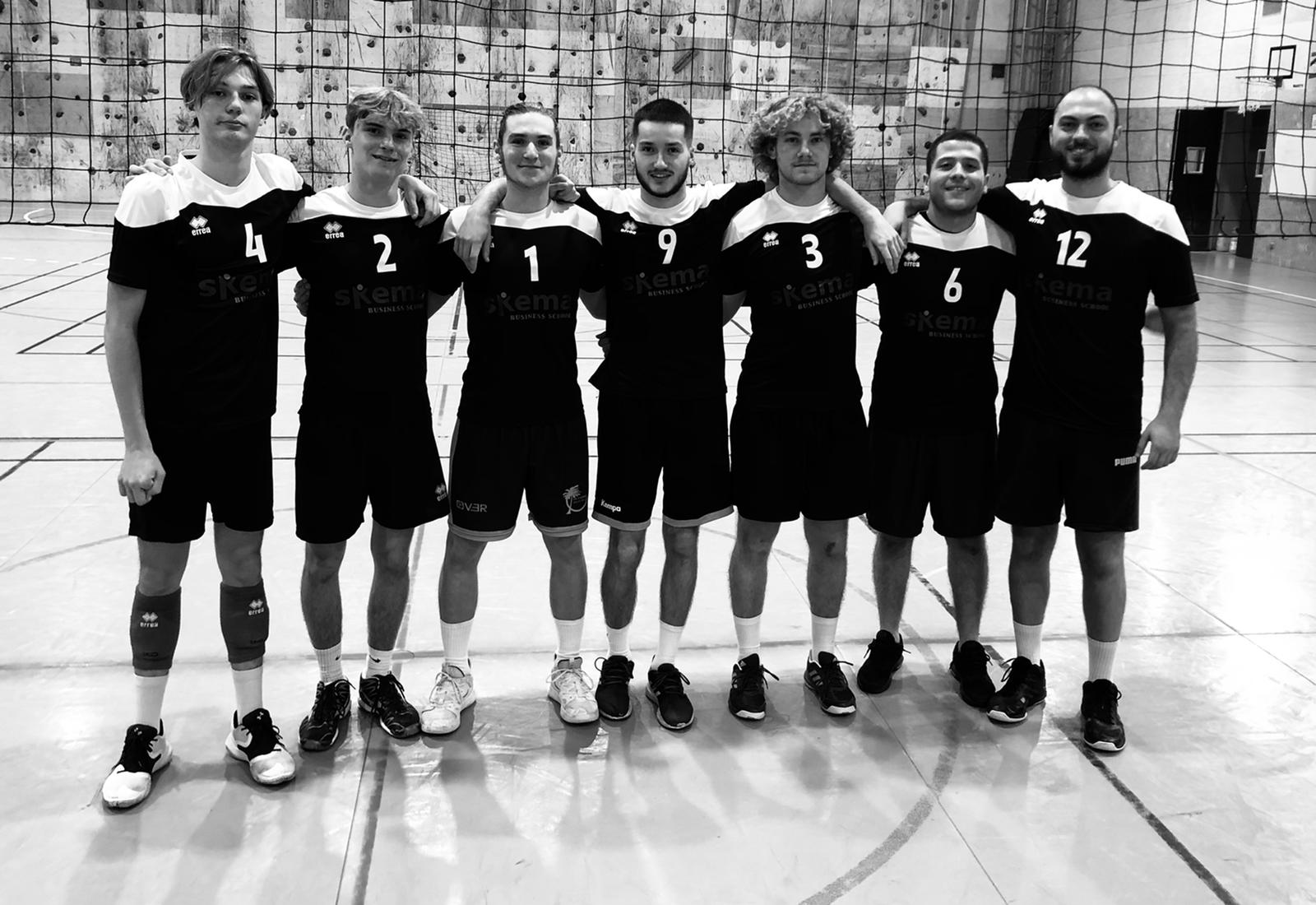 Moreover, the running team won the prices of the best new talent runners both in feminine and masculine categories ! The second place in the masculine category was won by another skemian student ! Top level for the running group ! Congrats !!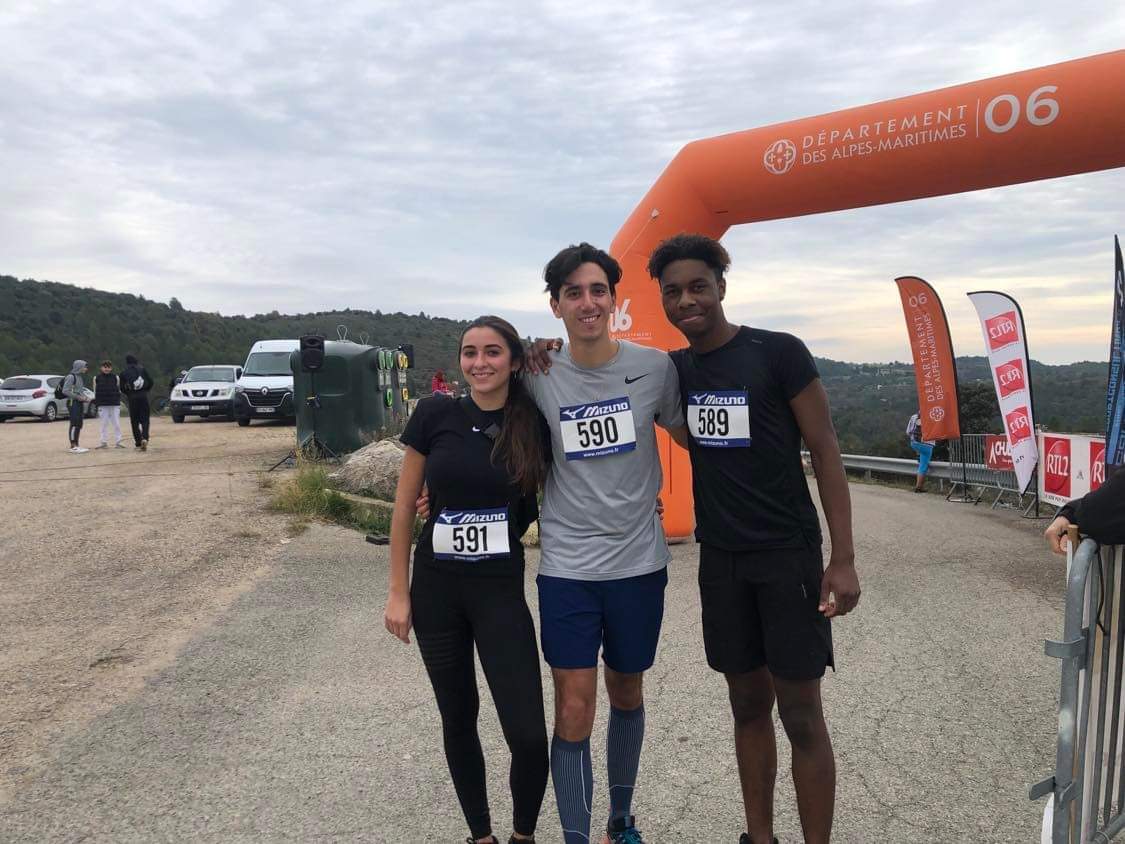 Good results For the Esport Team too ! The group has been able to reach the last stage before the finals ! Bravo !
To sum up : SKEMA is proud of the students' results for competitons ! We are delighted to teach sport in a such performant school ! Do not give up !
See you !