New fitness partner in Paris !
Hi sportsmen ! 
I hope you had a good time during this summer !
We have a great news to tell you, a new partnership with SURESNES Fitness will allow SKEMA's students to benefit from exclusive offers on fitness and weigh training subscriptions. Let your motivation drive your actions and enjoy this unique opportunity !
Two distinct offers are now available : 
- The classic pack : Fitness and Weigh training : 19,90€ per month (without obligation and free subscription fees).
- The full pack : Fitness, Weigh training, Cross Training, Cardio Boxing, Krav Maga*, Stretching, Yoga, Salsa*, Pilates, Kizomba*, Bachata*, Afro Cardio and outside sessions : 30,90€ per month (without obligation and free subscription fees ). *extra prices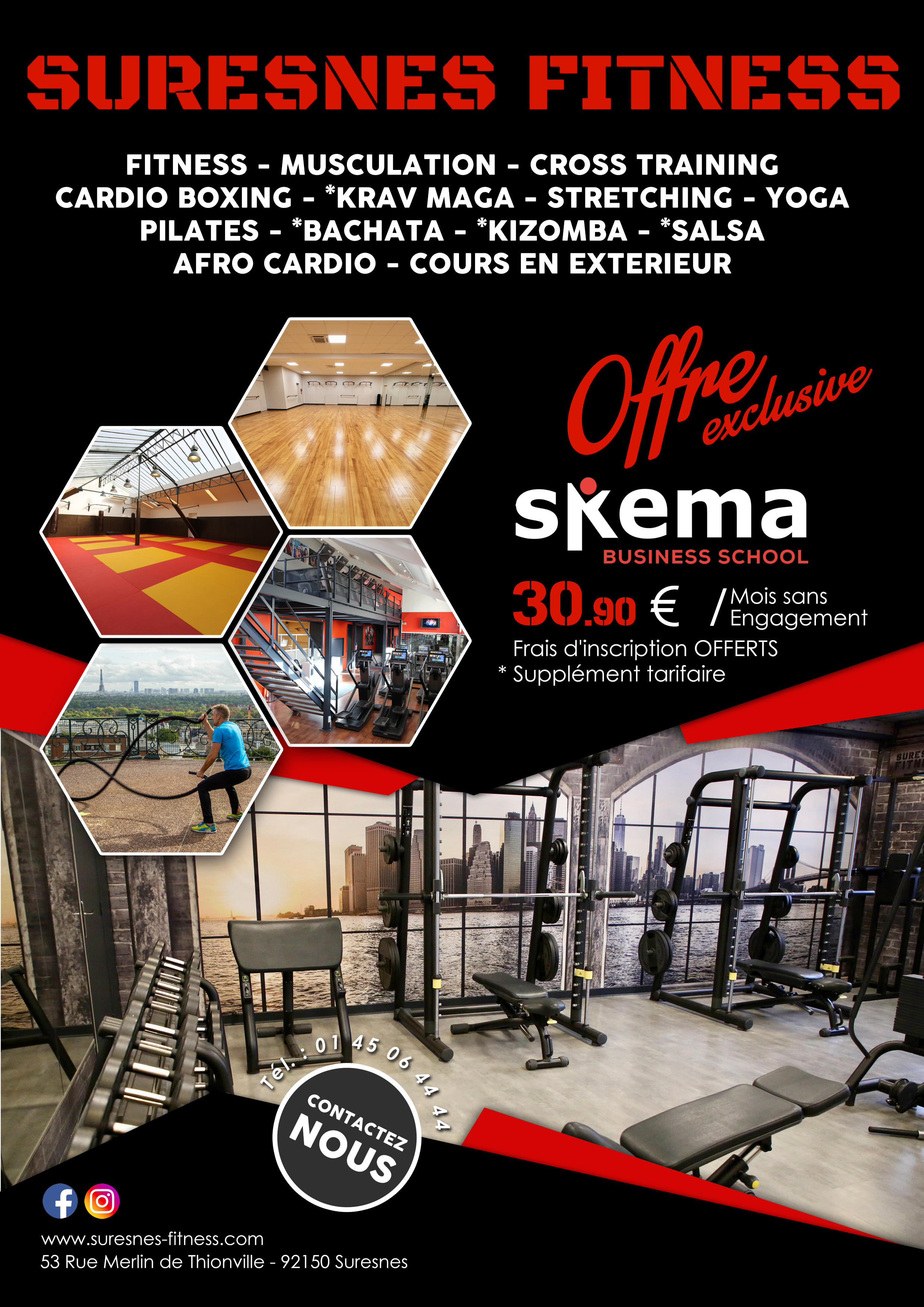 If you want to join the team and get more information, check directly with SURESNES Fitness' website : http://www.suresnes-fitness.com or contact them composing : 01 45 06 44 44