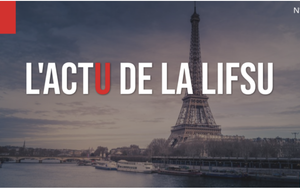 Hello ! Info for Paris students :
A few days ago, the LIFSU launched a new interactive platform on which news and events are displayed in the form of an electronic journal.
Beginning year calendars, tutos and lists of events are already available. Do not hesitate to cast glances at it ! You'll find some interesting info for sport events and projects that will happen. 
Click the link down below !
https://view.genial.ly/6138b35147afe70de0c8badd/presentation-lactu-de-la-lifsu?fbclid=IwAR1Ot_h1pJgSrdWDVowVn6Ikn7XNN26V2dc3O7jM_Yznv17x8dBOE2oVJaY